Web solutions for all of your business needs.
---
Analysis

Site analysis is the key to success in designing a website that reflects professional branding and creates the best user experience. The process applies customer & audience preferences, competition analysis, marketing & branding concepts, and necessary business rules.

Prototype & Demo

Site analysis reflects greatly on the design and layout of a site. In this stage we apply all site analysis information and create a layout to be approved by our customer. Once the customer approves the layout, we move to the design phase and furnish the actual design of the site.

Designs

In the design stage we furnish all graphical and creative elements of the site. All branding and marketing themes are applied. Additionally any comments, suggestions, or minor changes from the customer review are taken into consideration and the necessary steps are made to address those issues.

Implementation

In this stage the graphical layout is optimized to be integrating with the HTML and CSS. All programming and development tools are used to make the graphics and navigational structure functional.

Testing

In general, testing is done in all stages of the project. Pre and post launch test are both critical in maintaining a good web site. The means of testing involves the use of specialized browser testing software, calculation of download speed, automatic & manual check for broken links and a final check on any programming errors.

Mobile

Let's face it, mobile devices are here to stay. As technology evolves and mobile devices become more and more common when it comes to surfing on-line, you had better be sure that your next web project includes a responsive layout.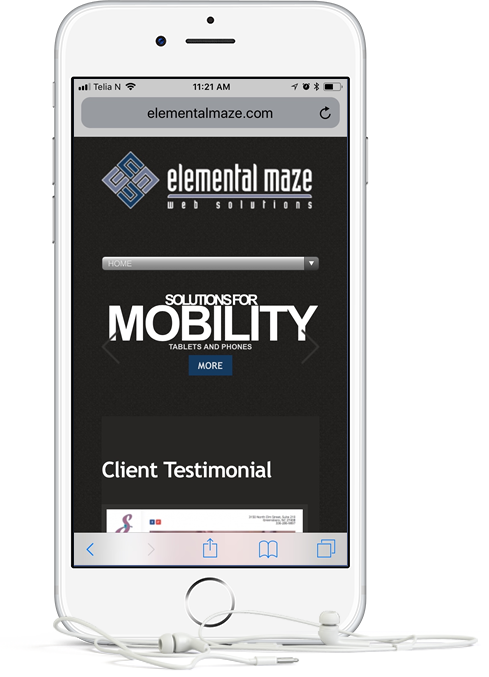 Solutions
We offer custom solutions for all of your business needs. Most of our customers are located in Greensboro and Kernersville, but have customers in multiple states. We are currently located in Norway.
Content Management

Joomla! and Wordpress solutions for your content management needs.

SEO

SEO (Search Engine Optimization), Web Analytics and Statistics

Tablets & Phones

Mobile ready and fully responsive website design is critical for website success.

Hosting

Domain Management & Registration, Website and E-mail Hosting.
Facts
---
23

+

Years in Business

83

Complete Projects

21972

Cups of Coffee
About
In 1999, the World Wide Web was mainly the hard coding of html, which is exactly how we began. As technology changed, so did our approach on building web sites. Elemental Maze has experience in many different elements of web site design and construction tools:
Wordpress
Joomla!
HTML5 & CSS
PHP
MySQL
Server (WHM and cPanel)
CMS (Content Management System)
SharePoint
SEO (Search Engine Optimization)
By working with the customer and with their target market in mind we ensure a high quality product. Our primary objective is to create a brand, business image, or a product message that offers the best user/audience experience.
This is done by considering the customers product and service offerings, their existing brand and business image, audience feedback and preferences, as well as taking design surveys during mock-ups and prototypes.
Below is an outline of the typical web design process. Each project is approached a little differently based on its unique requirements. However, we are consistent in our methodologies and processes to ensure full customer satisfaction.
The design of your website is your company's interview outfit. Potential customers decide whether or not to buy from you based on your website. Elemental Maze Web Solutions designs websites that look professional, are easy to navigate, and will increase the amount of time users spend on your website.
Elemental Maze Web Solutions can offer Joomla! CMS, search engine tools, we can explain how the Google Website functions and catalogs data, we can help you understand search engines. We are friendly toward non profits, or nonprofits. We focus on web design, web development and search engine optimization.
We can also help with internet & marketing, url analytics, analytics setup, website names, and domains. Want to build a web page, need a web page, web application system? Elemental Maze Web Solutions can help!
History
Elemental Maze was launched in 1999. We have developed many sites over those years. From the folk musician to the doctor's office to the franchise owner, our designs have captured a wide contrast of specialized fields.
However, our philosophy on web site design remains the same as it was back then: A web site can be simple and basic (Elemental) and very appealing visually. Navigation throughout the site or (Maze) of pages and links should be intuitive.
Functional elements of designing a website
How to make your website appealing
Joomla! and Wordpress sites
Strategy plan for building a website
Elemental - el·e·men·tal - adj.
Fundamental or essential; basic. Of or relating to fundamentals; elementary. Constituting an integral part.

Maze - maze - n.
A graphic puzzle, the solution of which is an uninterrupted path through an intricate pattern of line segments from a starting point to a goal.
Team
---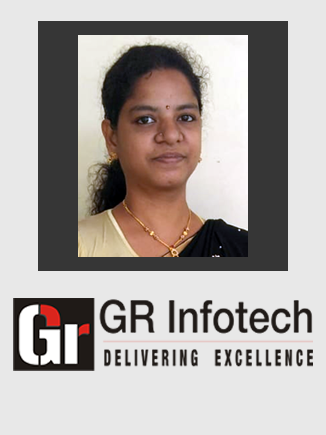 LAKSHMI A.
Visionary Entrepreneur & Web Architect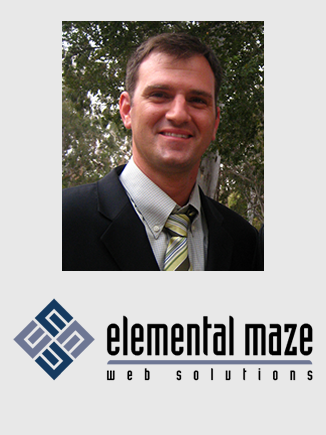 JASON L.
Web Developer & Jack of All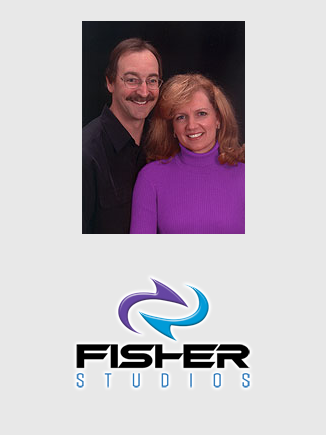 FISHER STUDIOS
Full Service Agency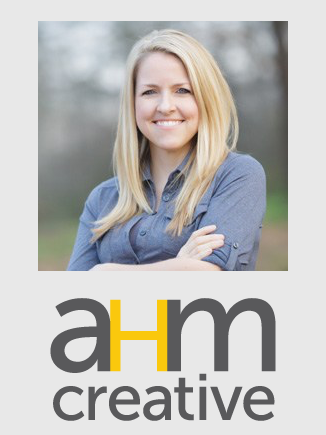 ASHLEY H. M.
Graphic Designer
What do our customers say?
---
Elemental Maze makes creating a web presence effortless. Jason gets to know you and your brand before he even starts to construct your site. He wants your site to fit your application and match your brand image and voice to a "T."
We have been operating websites with online booking tools, retail/shipping, etc. for a decade. I have built websites for myself and I have paid to have websites built. I have had great interactions with web site builders, and I have had terrible experiences.
Jason's attention to detail and care for his customer is astonishing. He asks questions that you may not have thought of in an effort to ensure your website exceeds your expectations. We spent time talking about how our brick and mortar establishment make you feel. We discussed our target market, what attributed people are looking for and the history of our business. He carried our vibe online; we can honestly say that the sites that Jason builds feel like "us."
After having Jason redo an outdated site for mobile friendly use, we immediately asked him to revamp our sister company's site and to build a third site from scratch. Our customers compliment his work constantly and for that we are grateful.
Adam Fariss
Owner of Fariss Farms and Winery, Allisonia, VA
Elemental Maze made me a Google star! I came to Jason Landry and Elemental Maze after trying several other SEO services. I only wish I had found Jason's company sooner. In a few short months, he has taken my business from a Google wannabe to a Google star. Our new patient referrals from Google have doubled when compared to the same time last year. Thank you, Elemental Maze for always being there and for always getting the job done!
Dr. Margaret Szott
Szott DDS, Greensboro, NC
I am extremely happy with the finished product. I had to revamp a website quickly and Jason Landry was a tremendous help. He was responsive and professional, and he got the job done on time and on budget. I am extremely happy with the finished product and would work with Jason again in a heartbeat.
Laura Gonzo
Director of Syndication DBC Radio Greensboro, NC
The website is really working well for me. I am getting inquires on a consistent basis concerning catering for events. I have had several people tell me how nice my site looks and how informative it is. I just wanted to let you know this. I know how good it feels to know your work is appreciated and enjoyed. I am so glad that Anita recommended you to me. I will be sure to use you for updates to the site. Thanks again and have a great day.
Mitch S.
Owner Any Thyme Catering and TJ's Deli Winston-Salem
I have been very pleased with the performance of my website done by Elemental Maze. It has helped grow our business and give us better community awareness. It is a perfect marketing tool to help continue to advertise while we are not at work. It also is a great educator. The style and class of our site speaks volume at the level of expertise given by Elemental Maze!! Thank you Jason!
Dr. Aaron Williams
Pain Management Centers of N.C. Greensboro, NC
I had a great experience working with Jason at Elemental Maze Web Solutions! I came to him in crisis mode, with a very short turn around on a project and not only was he able to deliver and complete my project by deadline, but he offered great advice and suggestions and made the website more attractive, creative and very user friendly. Overall, a great experience. I would highly recommend Elemental Maze Web Solutions and plan to use them again in the future.
Laura L.
Dick Broadcasting Company, Inc. 107.5 - WKZL & Rock 92 - WKRR 192 East Lewis Street Greensboro, NC
It was such a pleasure to work with Elemental Maze and Jason Landry to revamp our website. He was able to turn around this job very quickly which was of the utmost importance to us since our existing website was "out of commission". He worked with us to get a totally new look with innovative ideas and a different approach, and the resulting website is easier to navigate throughout. He has been prompt with requested tweaks and revisions and even accommodated our request to perform routine maintenance and updates on the website ourselves. With the knowledge that we are a non-profit organization, Jason also worked with our financial constraints to develop our new website. He is "the best" from our perspective. Linda Landry Greyhound Friends of North Carolina, Triad
Linda L.
Greyhound Friends of North Carolina
You can't go wrong with Jason and Elemental Maze I highly recommend Elemental Maze and Jason Landry for your website and technology needs. I called Jason in an emergency situation and he rearranged his schedule to help me within the same day. After spending more than five hours, Jason not only solved the problem but went the extra mile to fix other issues he encountered. His advice is sound, his knowledge is deep, and his customer service is of the highest quality. You can't go wrong with Jason and Elemental Maze.
Sara King
Optimum Insights, Inc.
Excellent to work with...I'm very pleased...Elemental Maze Web Solutions is an excellent company to work with. Jason Landry has done an awesome job on my website and I'm very pleased with it. It has also become a great marketing tool to grow my business.
Devin S.
Scott's Ltd. President Kernersville, NC
What Elemental Maze has done to the business at Compass Elite, LLC is unparalleled. Thanks to the hard work of Jason Landry, my business has a great "home" online. The design and functionality of our new site allows visitors to navigate with ease while enjoying a visual masterpiece. Thanks Jason and Elemental Maze. You are the best!
Matt C.
Compass Elite, LLC
Jason is Dependable and Responsive. We have used Elemental Maze several times to help us with the various back-end programming requirements for websites. Jason is always easy to work with and meets the demanding time-frames set forth by our customers. It is a pleasure working with him.
Fisher Studios
Greensboro, NC
General Pricing Guide
---
Static Website

$799 - $1899

Does not include hosting.

$120 for annual hosting
Includes SEO
Includes sitemap and submission to Google, Yahoo, Bing, Yandex
Includes Analytics


Dynamic Website

$1499 - $5999

Does not include hosting.

Includes shopping cart
$120 for annual hosting
Includes SEO
Includes sitemap and submission to Google, Yahoo, Bing, Yandex
Includes Analytics
Site Optimization (SEO)

$370 - $1999

One-time site optimization

Monthly plan option (on-going SEO)
Does not include on-going SEO
Includes sitemap and submission to Google, Yahoo, Bing, Yandex
Includes Analytics


Knowledge Sharing
---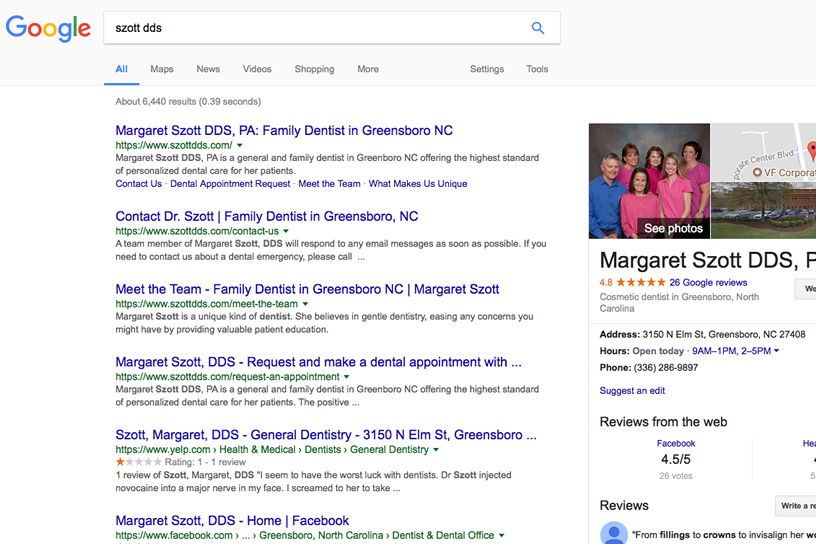 Why Ranking First Isn't All It's Cracked Up to Be
Aug 24, 2017
Jason
Featured
It's perfectly natural as a business owner to want your business first in Google. After all, it's the most visited website in the U.S. and the top destination for finding a product or service. As a result, search engines are the largest source of traffic to websites in most industries.
Read More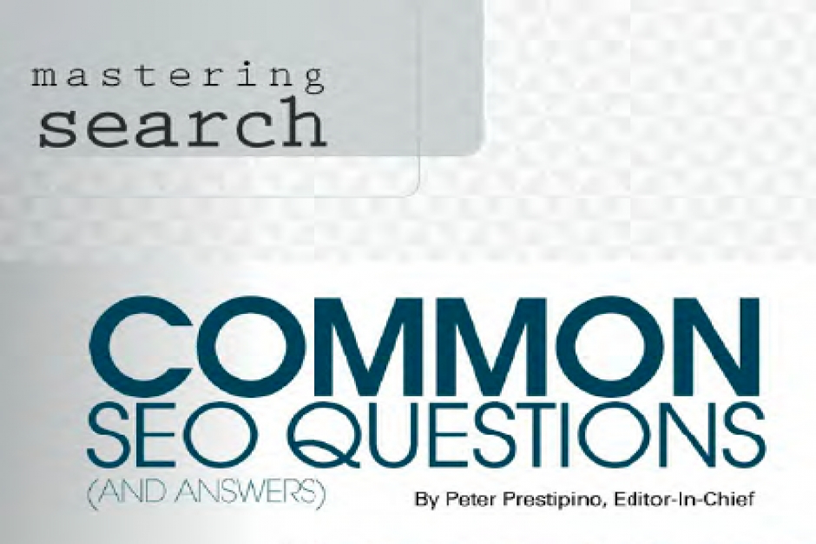 Common SEO Questions
Nov 14, 2015
Jason
Featured
With all of the "do it yourself" commercials these days related to websites and building websites, I sometimes like to share a tiny bit, and I mean a tiny bit of information us "web people" need to know about the CORRECT way to build a website.
Download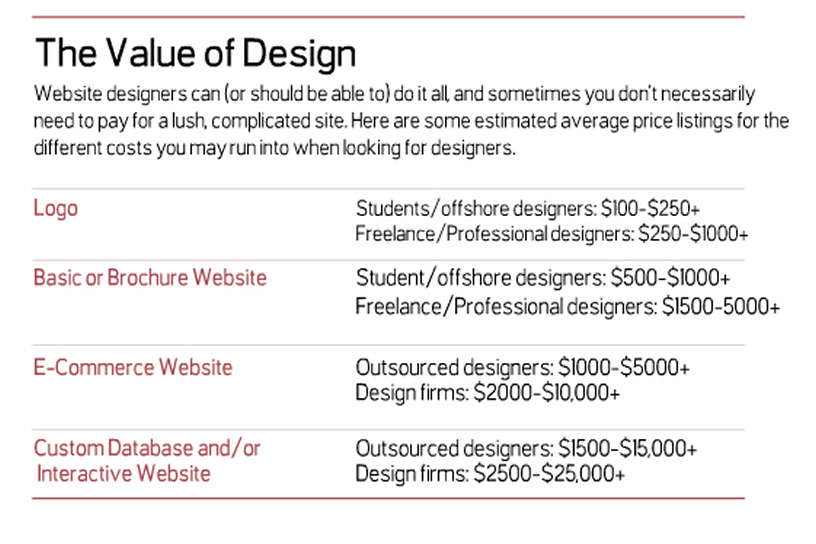 Your Designer Makes What?!
May 29, 2014
Jason
Featured
Finally, Website Magazine published an article by Michael Garrity, Associate Editor of Website Magazine regarding "The Value of Design". I'll touch on the highlights.
Read More